Vic Damone
---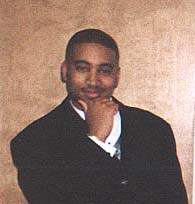 Detroit's Finest
---
Yeah, this is a little bit about myself. Something that I can take a little credit for,
the DonFam started at Central Michigan University. Most of us are all
summer students that participated in a program called CEEP.
It's the -Honda- as everyone knows. This is just a small picture of an Accord
that looks like mine, I'll put a real picture of my car on here later.


Honda 2000©
Detroit City Car Clubs, holla back
CMT, DHR, Notaureans, NCC, Intrepidz, BTT, Focus, Thunderbirds
The Mystery Inc. (GA's), GA Playaz, Brettaz, Club Chero, Club Explorer
and everyone else, bad memory.
much love from H-Class Car Club
---
This is a picture of me and my lady, rockin the split in the dress. Mecia and I have been together over three years.

I Love you Boo, you know the rest ;-)
And this picture is of me and my lady we were both at the "University Cup" which is
a Coffee Shop on the other side of Central's campus.
This picture is when I was in my Afro stage, my boys Gary, Juan and Pete all cursed me
out when I cut all of hair off the next weekend for the ball in the above picture
.

If you have comments or suggestions, email me at
wildfire98@yahoo.com

The Grandmaster | Coleone | Don P | Vic Damone | Don Juan